Biografias
BIOGRAFIA-BUSTER KEATO(ATOR)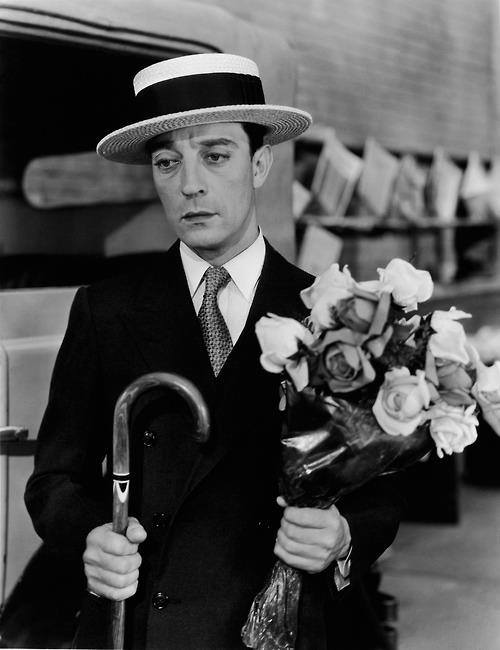 Buster Keaton
Buster Keaton, nome artístico de Joseph Frank Keaton Jr., (Piqua, 4 de Outubro de 1895 ? Woodland Hills, 1 de Fevereiro de 1966), foi um ator e diretor americano de comédias mudas, considerado o grande rival de Charlie Chaplin.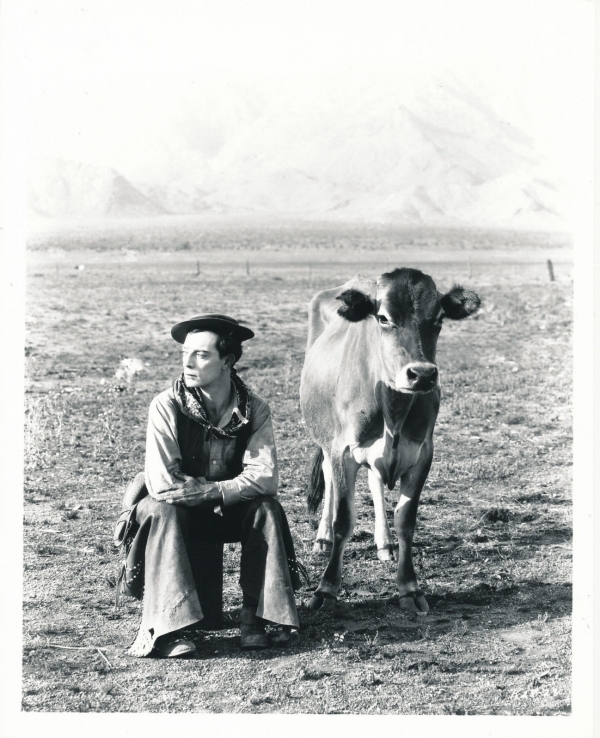 Nascido no mundo do vaudeville, (mistura de teatro e circo muito popular nos Estados Unidos) em fins do século XIX, Keaton começou sua carreira artística participando de um número com seus pais chamado Os três Keatons onde a grande piada era como disciplinar uma criança mal-educada. Depois de algum tempo fazendo pontas em filmes, em 1920 Buster começou a dirigir seus primeiros curtas.
O humor nos filmes de Buster Keaton, basicamente, se fazia através das chamadas gags; corridas, quedas, fugas. Uma das grandes inovações de Keaton, no entanto, é o fato de sua comédia se basear num personagem impassível, que mantém as mesmas feições diante dos fatos ocorridos. Isso explica os apelidos dados a ele pelos críticos; O Grande cara de pedra e O homem que nunca ri. Em Portugal (e Espanha) era conhecido por "Pamplinas".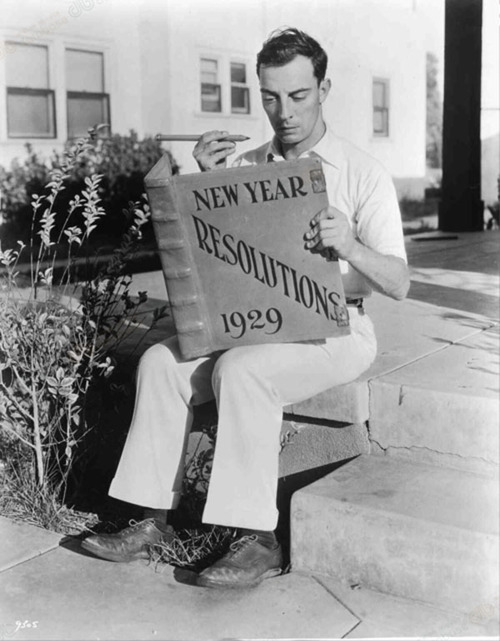 Keaton percebeu que ao não modificar sua expressão, o espectador projetaria suas aspirações sentimentais, sensoriais e morais. Assim, pode-se afirmar que, de certa forma, ele pré-concebeu intuitivamente a famosa Experiência Kuleshov.
Em O Homem das novidades, Keaton interpreta um fotógrafo que, para se aproximar da bela secretária do cinejornal da MGM, troca sua câmera fotográfica por uma câmera de cinema e se torna um cinegrafista. O filme discute o cinema e a relação entre ficção e realidade no momento derradeiro do cinema mudo, através de organização caótica dos elementos.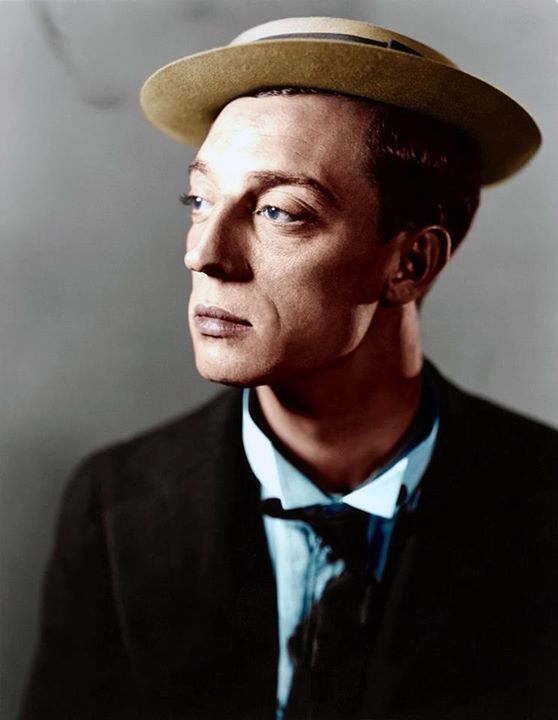 Foi o primeiro filme de Keaton na MGM, tempo que este gostaria de esquecer, uma vez que o grande comediante da época se tornou um mero ator assalariado, sem nenhuma independência artística, no recém formado estúdio. No começo da década de 1930, passa por uma fase de decadência, por ter assinado um contrato com o estúdio Metro pelo qual perde o controle sobre o conteúdo criativo de seus filmes e tem de aceitar roteiros impostos pelo estúdio.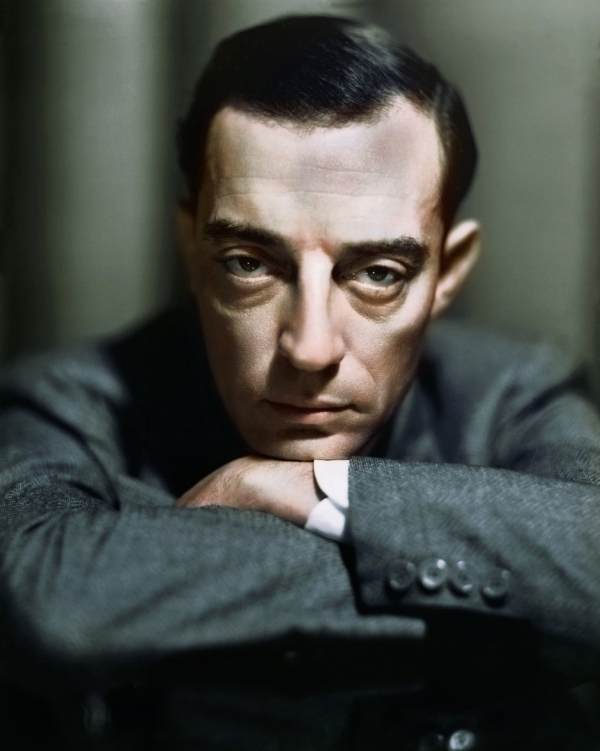 Ao contrário de Chaplin, o estrelato e veia cômica de Keaton não sobreviveram à conversão de Hollywood ao cinema falado. Para piorar, a vida pessoal de Keaton estava em frangalhos, após um divórcio doloroso. O consumo de álcool de Keaton aumentava proporcionalmente aos seus problemas pessoais. Após sobreviver por duas décadas de comédias sonoras baratas e eventuais aparições públicas, Keaton volta à evidência ao participar em 1952 do filme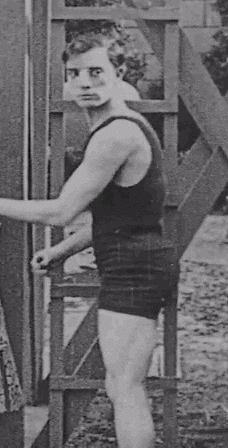 Luzes da Ribalta de Charles Chaplin.1 Por ironia, esse filme sobre um artista em decadência salva da decadência o artista Keaton. Depois de contracenar com Chaplin, a única participação conjunta dos dois grandes artistas da comédia num mesmo filme, Keaton voltou a casar, parou de beber e representou diversos papéis secundários no teatro, TV e cinema.
Faleceu em 1 de fevereiro de 1966. Encontra-se sepultado no Forest Lawn Memorial Park (Glendale), Glendale, Los Angeles, nos Estados Unidos.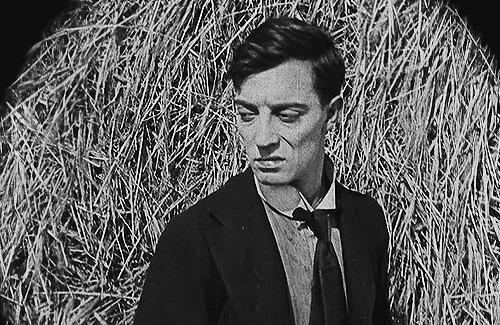 Buster Keaton filmografia


Estrelado por Roscoe Arbuckle, com Buster Keaton
Release date
Title
Credited as
Notes

Writer

Director

Role
April 23, 1917
The Butcher Boy
Buster
?
June 25, 1917
The Rough House
Yes
Yes
Gardener / Delivery Boy / Cop
Co-directed and co-written by Roscoe Arbuckle
August 20, 1917
His Wedding Night
Delivery boy
?
September 30, 1917
Oh Doctor!
Junior Holepoke
?
October 29, 1917
Coney Island
Rival / Cop with mustache
?
December 10, 1917
A Country Hero
Vaudeville artist
Film does not survive
January 20, 1918
Out West
Sheriff / Saloon owner
?
March 18, 1918
The Bell Boy
Bellboy
?
May 13, 1918
Moonshine
Revenue agent
?
July 6, 1918
Good Night, Nurse!
Dr. Hampton / Woman with umbrella
?
September 15, 1918
The Cook
Waiter
?
September 7, 1919
Back Stage
Stagehand
?
October 26, 1919
The Hayseed
Manager, general store
?
January 11, 1920
The Garage
Mechanic / Fireman
?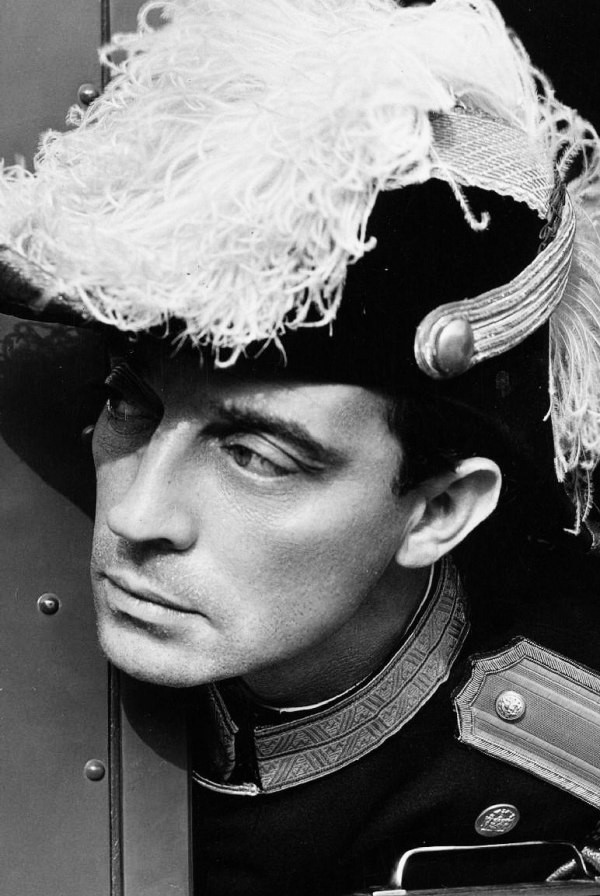 Starring Buster Keaton
Release date
Title
Credited as
Notes

Writer

Director

Role
September 1, 1920
One Week
Yes
Yes
The groom
?
October 27, 1920
Convict 13
Yes
Yes
Gardener / Golfer turned prisoner / Guard
?
December 22, 1920
Neighbors
Yes
Yes
The boy
?
December 22, 1920
The Scarecrow
Yes
Yes
Farmhand
?
February 10, 1921
The Haunted House
Yes
Yes
Bank clerk
?
March 14, 1921
Hard Luck
Yes
Yes
Suicidal boy
?
April 12, 1921
The High Sign
Yes
Yes
Our hero
?
May 18, 1921
The Goat
Yes
Yes
Buster Keaton
?
October 6, 1921
The Playhouse
Yes
Yes
Audience / Orchestra / Mr. Brown - First Minstrel / Second Minstrel / Interctors / Stagehand
?
November 10, 1921
The Boat
Yes
Yes
The boat builder
?
January 1922
The Paleface
Yes
Yes
Little Chief Paleface
?
March 1922
Cops
Yes
Yes
The young man
?
May 1922
My Wife's Relations
Yes
Yes
The husband
?
July 21, 1922
The Blacksmith
Yes
Yes
Blacksmith's assistant
?
August 28, 1922
The Frozen North
Yes
Yes
The bad man
?
October 1922
The Electric House
Yes
Yes
?
November 1922
Day Dreams
Yes
Yes
The young man
?
January 22, 1923
The Balloonatic
Yes
Yes
The young man
?
March 1923
The Love Nest
Yes
Yes
Buster Keaton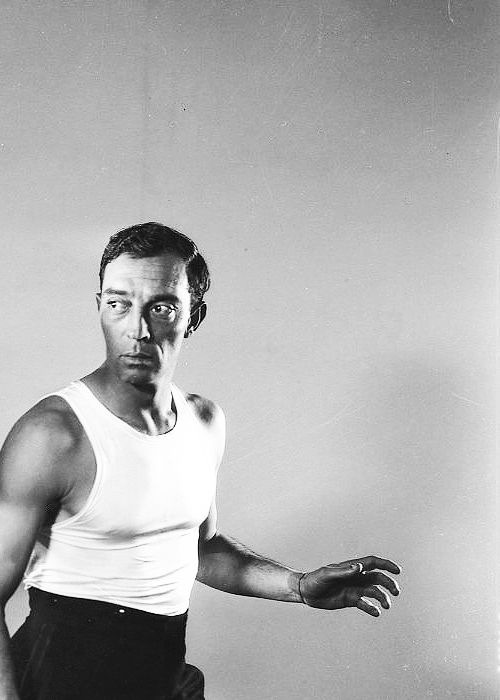 Estrelado por Buster Keaton, por Educational Pictures
Release date
Title
Credited as
Notes

Writer

Director

Role
March 16, 1934
The Gold Ghost
Yes
Wally
?
May 25, 1934
Allez Oop
Yes
Elmer
?
January 11, 1935
Palooka from Paducah
Jim Diltz
?
February 22, 1935
One Run Elmer
Yes
Elmer
?
March 15, 1935
Hayseed Romance
Elmer Dolittle
?
May 3, 1935
Tars and Stripes
Yes
Apprentice seaman Elmer Doolittle
?
August 9, 1935
The E-Flat Man
Elmer
?
October 25, 1935
The Timid Young Man
Milton
?
January 3, 1936
Three on a Limb
Elmer Brown
?
February 21, 1936
Grand Slam Opera
Yes
Yes
Elmer Butts
?
August 21, 1936
Blue Blazes
Yes
Elmer
?
October 9, 1936
The Chemist
Elmer Triple
?
November 20, 1936
Mixed Magic
Yes
Elmer "Happy" Butterworth
?
January 8, 1937
Jail Bait
?
February 12, 1937
Ditto
The forgotten man
?
March 26, 1937
Love Nest on Wheels
Yes
Elmer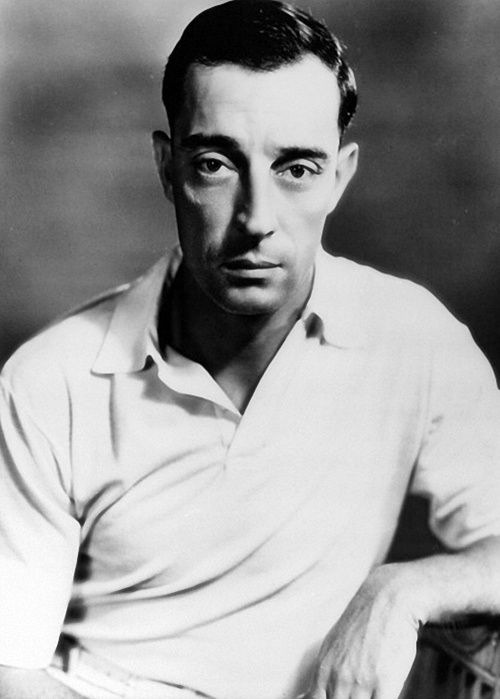 Estrelado por Buster Keaton, para a Columbia Pictures
Release date
Title
Credited as
Notes

Writer

Director

Role
June 16, 1939
Pest from the West
Yes
Sir
?
August 11, 1939
Mooching Through Georgia
Yes
Homer Cobb
?
January 19, 1940
Nothing but Pleasure
Clarence Plunkett
?
March 22, 1940
Pardon My Berth Marks
Elmer - Newspaper Copyboy
?
June 28, 1940
The Taming of the Snood
Buster Keaton
?
September 20, 1940
The Spook Speaks
Buster
?
December 13, 1940
His Ex Marks the Spot
Buster - the husband
?
February 21, 1941
So You Won't Squawk!
Eddie
?
September 18, 1941
General Nuisance
Peter Lamar - Jr.
?
November 20, 1941
She's Oil Mine
Buster Waters, plumber
?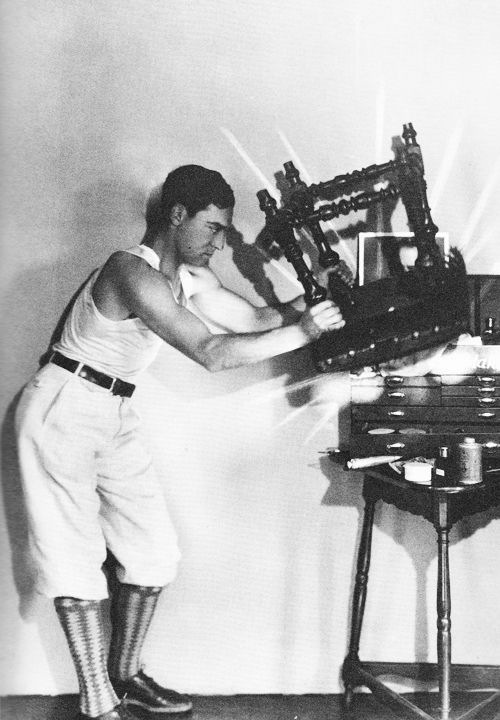 Estrelado por Buster Keaton, por produtores independentes
Release date
Title
Credited as
Notes

Writer

Director

Role
1952
A Paradise for Buster
Buster
?
October 2, 1965
The Railrodder
The man
?
January 8, 1966
Film
The man
?
January 8, 1966
The Scribe
Journalist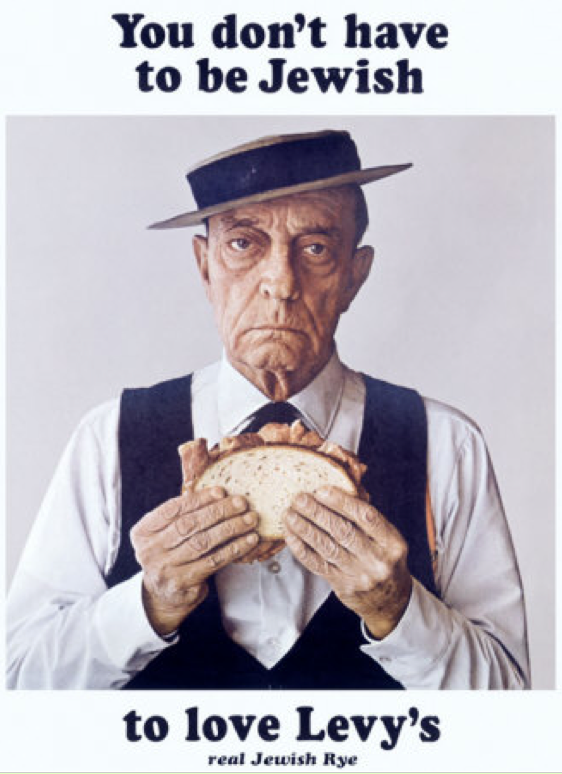 Longas-metragens


Starring Buster Keaton
The Saphead (1920)
Three Ages (1923)
Our Hospitality (1923)
Sherlock, Jr. (1924)
The Navigator (1924)
Seven Chances (1925)
Go West (1925)
Battling Butler (1926)
The General (1926)
College (1927)
Steamboat Bill Jr. (1928)
The Cameraman (1928)
Spite Marriage (1929)
Free and Easy (1930)
Estrellados (1930, Spanish language version)
Doughboys (1930)
De frente... marchen (1930, Spanish language version)
Parlor, Bedroom and Bath (1931)
Casanova wider Willen (1931, German language version)
Sidewalks of New York (1931)
The Passionate Plumber (1932)
Le plombier amoureux (1932, French language version)
Speak Easily (1932)
What! No Beer? (1933)
Le Roi des Champs-Élysées (1934)
The Invader (also known as An Old Spanish Custom) (1936)
Moderno Barba Azul, El (also known as A Modern Bluebeard and Boom in the Moon) (1946)
Buster Keaton Rides Again (1965, documentary about the making of The Railrodder)
With Buster Keaton, in featured or cameo roles
The Round-Up (1920) (uncredited)
The Hollywood Revue of 1929 (1929)
The Stolen Jools (1931)
La Fiesta de Santa Barbara (1935)
Hollywood Cavalcade (1939)
New Moon (1940) (uncredited)
The Villain Still Pursued Her (1940)
Li'l Abner (1940)
Forever and a Day (1943)
San Diego, I Love You (1944)
That's the Spirit (1945)
That Night with You (1945)
She Went to the Races (1945)
God's Country (1946)
Easy to Wed (1946)
Colmillo de Buda, El (1949)
The Lovable Cheat (1949)
You're My Everything (1949)
In the Good Old Summertime (1949)
Sunset Boulevard (1950)
Excuse My Dust (1951)
Screen Snapshots: Memories of Famous Hollywood Comedians (1951)
Limelight (1952)
L'Incantevole Nemica (1953)
Around the World in 80 Days (1956)
Producers' Showcase: The Lord Don't Play Favorites (1956)
The Adventures of Huckleberry Finn (1960)
Ten Girls Ago (1962, uncompleted)
The Great Chase (1962)
It's a Mad, Mad, Mad, Mad World (1963)
Pajama Party (1964)
Beach Blanket Bingo (1965)
How to Stuff a Wild Bikini (1965)
Sergeant Deadhead (1965)
A Funny Thing Happened on the Way to the Forum (1966)
Due Marines e un Generale/War Italian Style (1966)


aparições na televisão


What's My Line? 09/01/1957 (Episode # 378) (Season 9, Ep 1) Mystery Guest[1]
Candid Camera, episode "In the Diner" (1962).
Route 66, as the town jinx in "Journey to Nineveh" (1962)[2]
Twilight Zone - Once Upon a Time 15/12/1961 (Episode # 078) (Season 3, Ep 13) Woodrow Mulligan
Mr. Smith Goes to Washington, as Si Willis in episode "Think Mink" (1963)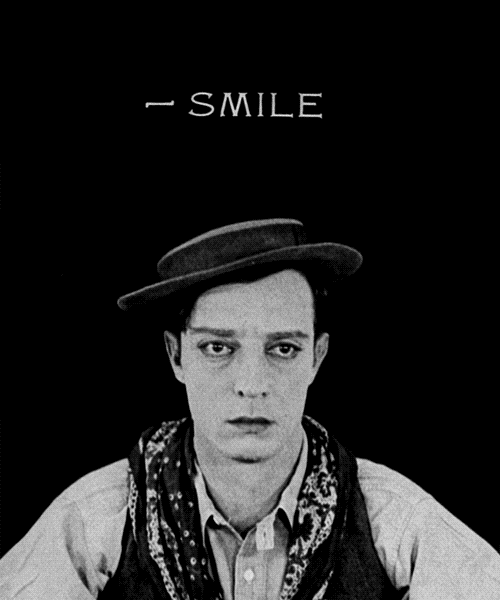 loading...
-
Biografia-jean Arthur(atriz)
Jean Arthur Jean Arthur, nome artístico de Gladys Georgianna Greene (Plattsburgh, 17 de outubro de 1900 ? Carmel, 19 de junho de 1991) foi uma atriz de cinema norte-americana. Biografia Jean era filha de Johanna Augusta Nelson e Hubert Sidney...
-
Biografia-edward Everettihorton(ator)
Edward Everett HortonEdward Everett Horton (Brooklyn, 18 de março de 1886 ? Encino, 29 de setembro de 1970) foi um ator estado-unidense, com uma longa carreira no cinema, teatro, rádio, televisão e trabalho de dublagem para desenhos animados. Horton...
-
Biografia-donald O`connor(ator)
Donald O'Connor O bailarino e compositor Donald O?Connor, nascido em Chicago em 1925, sempre viveu próximo ao espetáculo. Membro de uma família tradicionalmente ligada ao vaudeville, o pequeno Donald estreou em cena no final dos anos...
-
Biografia-diane Keaton(atriz, Produtora E Diretora )
Diane KeatonDiane Keaton, nome artístico de Diane Hall (Santa Ana, 5 de janeiro de 1946) é uma atriz, produtora e diretora estadunidense, natural do estado da Califórnia. Nos anos de 1970 manteve um famoso relacionamento amoroso e profissional com...
-
Biografia-bob Hope(ator)
Bob HopeBob Hope, KBE, KCSG (nome artístico de Leslie Townes Hope; Londres, 29 de maio de 1903 ? Los Angeles, 27 de julho de 2003) foi um comediante dos Estados Unidos. Formou na década de 1940, ao lado do cantor e ator Bing Crosby, uma das mais famosas...
Biografias